The Filth series from DC Comics.
FILTH IS A LIMITED-EDITION COMIC BOOK SERIES RELEASED THRU DC COMICS/VERTIGO BY GRANT MORRISON, CHRIS WESTON AND GARY ERSKINE.
A variety of covers were designed, as well as the initial first year's launch with collector slipcases with the specific intent of being completely foreign to the "comic book look".
---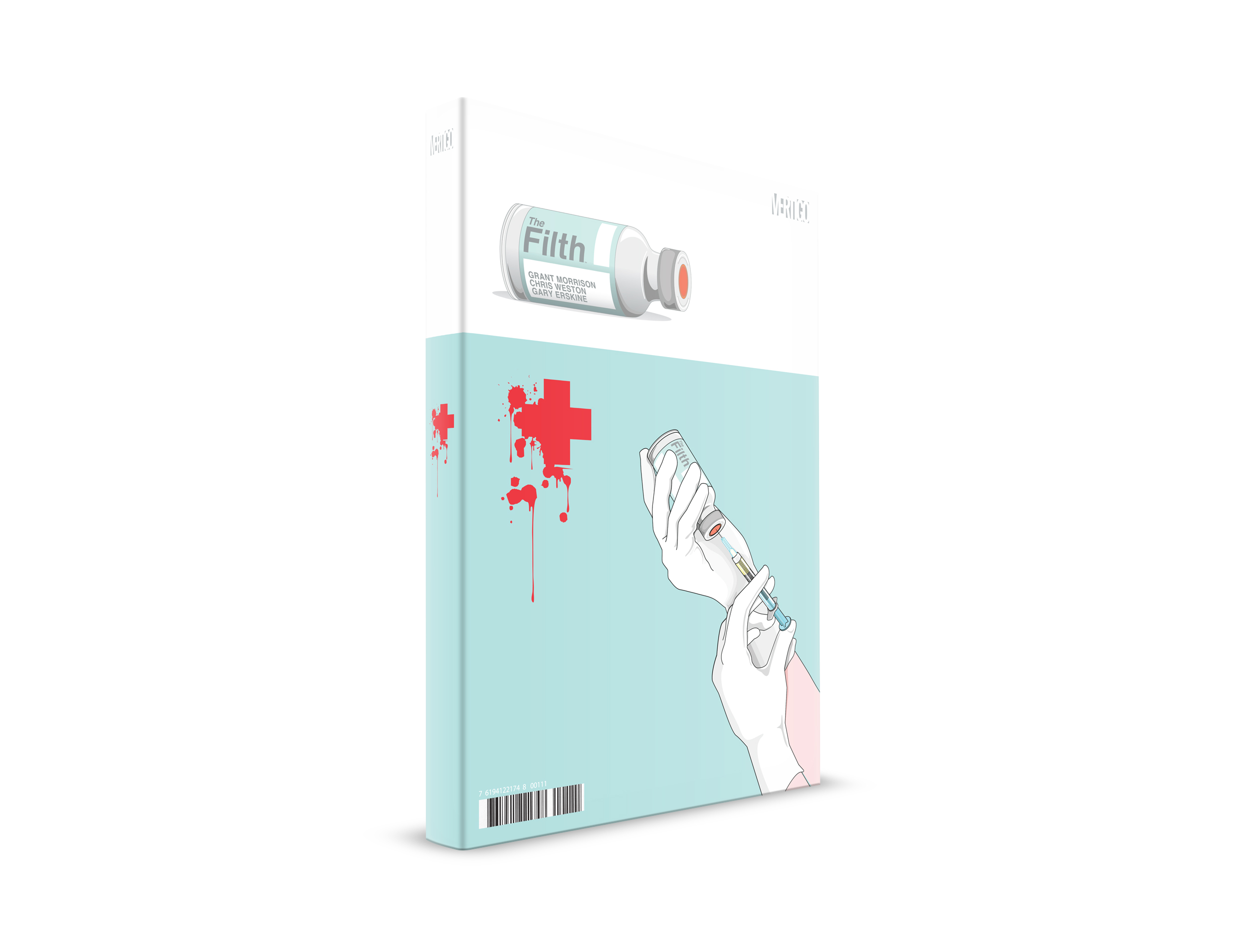 ---