Corbis Crop4.
CORBIS CROP SERIES CATALOG. THIS ONE IS CROP-4. THE CONTENT AND ALL IMAGERY WAS DIVIDED IN 4 SECTORS - BELIEVE, CONSUME, EVOLVE AND PROTECT - AND CAME IN A "RUBBER-PLATE" PRINTED MICRO-FLUTE CARDBOARD PORTFOLIO WITH A BUILT IN HANDLE.

The catalog measures 19.75x26.75. The main catalog has three additional catalog inserts. They are: 1) "Lifestyles", 16-pages, 8x10.5 2) "Future", 16-pages, 8x10.5 and 3) "Celebs", 16-pages, 21x19.75.
Papers include 80# mohawk ultra felt offset smt, durotone 70# offset smt, cougar natural 80# offset smt, finch 80# offset smt, howard linen 80# offset smt, luna matte 80# coated dull bk, utopia 1 100# coated gloss bk, finch 80# offset smt, utpoia1 100# coated gloss bk, reich shine pearl white 107# cover.
This piece called "Futuristic" was part of the many items included in Crop4 and highlights the "future" as seen in the past thru the Bettmann Archives collection, and printed on old newsprint to replicate the times.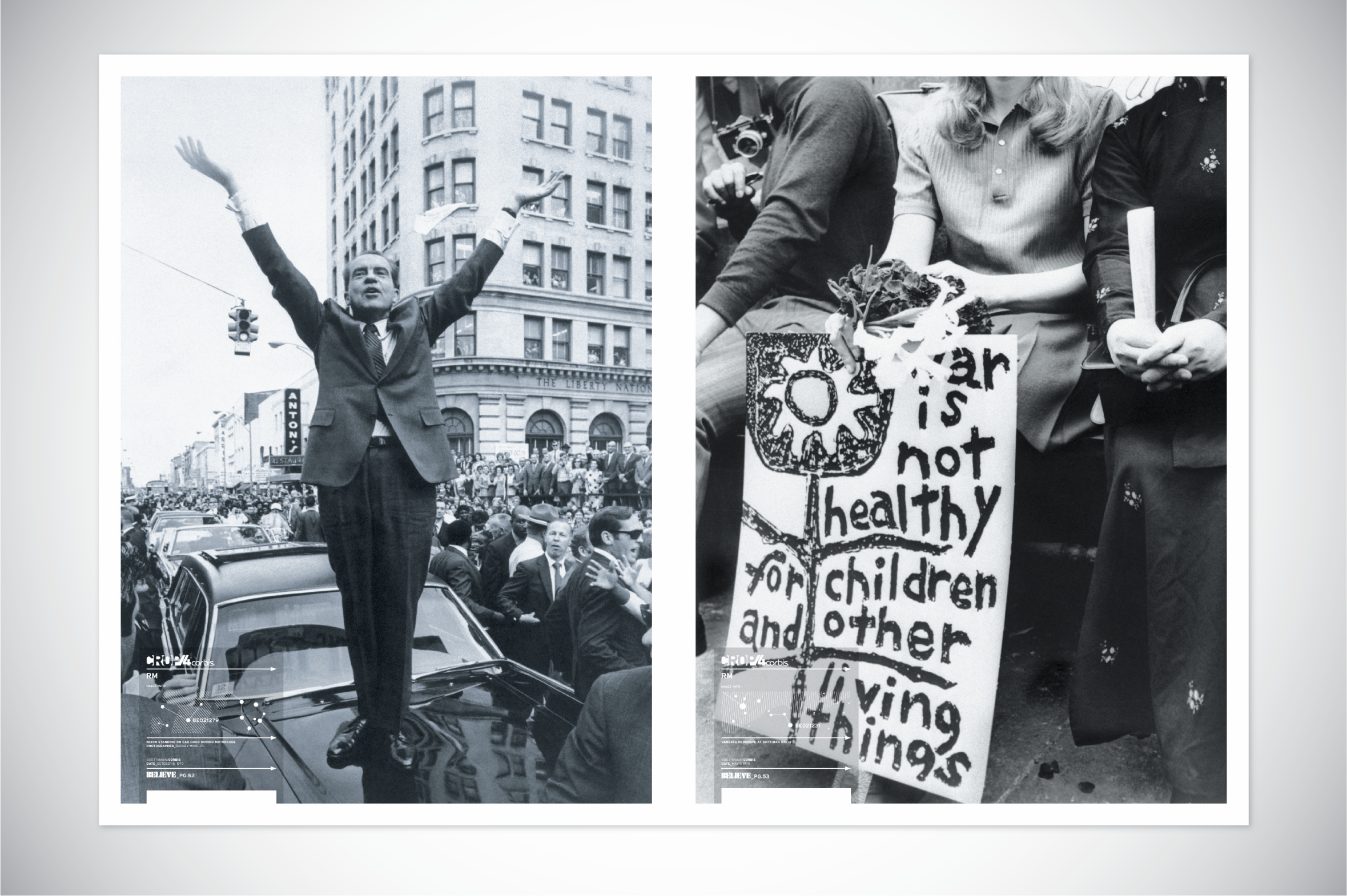 Every time we did a "CROP" catalog for Corbis, we were tasked to also include a calendar, and while we did not necessarily think one was needed, we tried to push the boundaries as much as we could. The one included on CROP-4 was quite an accomplishment. We developed each month of the year into a "flower-pod" that was constructed of each of the week days. Each "dot" was a day, and was die-cut - so as each day passed the year evolved, you would pop out the current date, leaving a hole.